Polish For Foreigners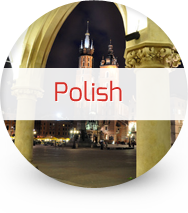 Polish for foreigners – this course is for students who want to improve their fluency in Polish. There are different levels :from beginners to upper-intermediate. Classes from Monday to Friday in the morning or in the afternoon (Saturdays in the morning).There are group or individual Polish classes.
Contact us for more details.